Workers' Compensation for Injuries Suffered on Film, Streaming, and TV Productions
Have you been injured on the set of a television, streaming, or film production? You may be entitled to workers' compensation benefits. At The Law Offices of T. Andrew Miller, LLC, in Atlanta, we represent actors, stunt performers, crew members and other employees on all types of television and film sets. Attorney Miller is an experienced workers' compensation lawyer who can help you protect your career, understand your rights, and pursue the benefits to which you are entitled.
The bustling TV and film industry of Georgia not only creates a spectacle for audiences but also houses potential hazards for the people who work behind the scenes. From grips to gaffers, actors to stunt doubles, the array of personnel on a set is as diverse as the risks they face. Falls, equipment failures, and even staged combat scenes can lead to real-world injuries. When such incidents occur, understanding one's rights to workers' compensation is not just beneficial—it's imperative. By staying abreast of legal precedents and the latest changes in workers' compensation law, the firm ensures that clients receive knowledgeable representation focused on securing the benefits they deserve.
Attorney T. Andrew Miller provides expert legal counsel to these creative professionals. His firm understands the entertainment industry and that each role on a set comes with specific risks and requires tailored legal strategies when seeking compensation. Whether you're talent or part of the production or on-set crew, The Law Offices of T. Andrew Miller, LLC, in Atlanta has your back!
Check out our Guide for Injured Film and TV Workers in Georgia.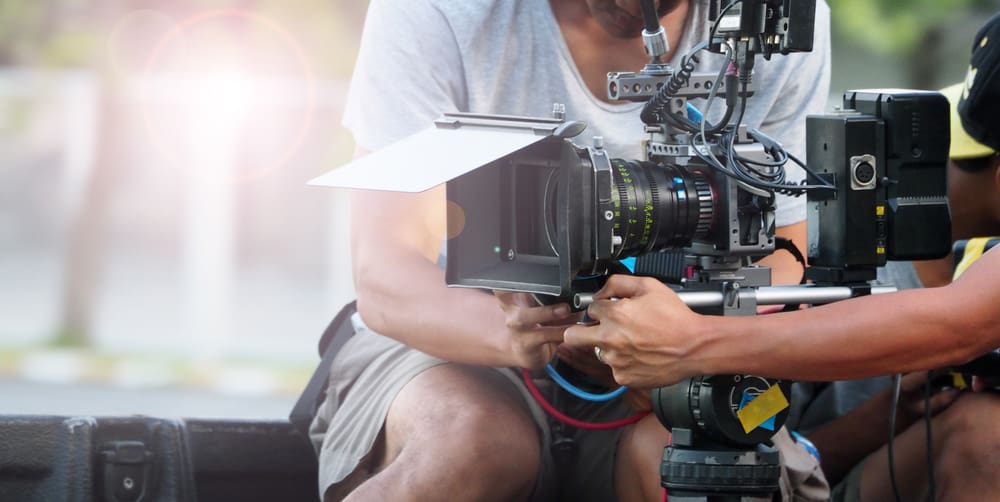 Common Injuries Suffered Working on Television and Film Productions
Georgia has a thriving television and film industry. According to the Motion Picture Association of America, the Georgia film industry ranks third in the nation behind California and New York. In fact, Georgia has nearly 3,000 motion picture and television industry businesses. Production companies for studios like Netflix, Apple, and Amazon are operating around the click, in addition to traditional studios like 21st Century Fox.
Unfortunately, sets present risks to workers. According to the Occupational Safety and Health Administration, common causes of accidents on sets include:
Unsafe explosions or special effects
Faulty lighting equipment
Falls from high platforms
Faulty safety cables and wires
Malfunctioning production equipment
Slip-and-fall accidents
Most employers in Georgia are legally obligated to provide workers' compensation insurance to their employees. Workers' compensation provides benefits, in the event of an injury or illness. Workers' compensation coverage takes effect as soon as you begin working. Under the Georgia Workers' Compensation Act, injured employees may be entitled to medical treatment, lost income and disability benefits, while family members of employees who have died in a workplace accident may be entitled to death benefits and burial expenses.
The No-Fault System and Its Implications for Georgia Workers
In the heart of Georgia's workers' compensation law lies the no-fault principle. This principle is a double-edged sword: it provides a safety net for workers by allowing them to receive benefits without proving fault, but it also precludes them from filing personal injury lawsuits against their employers in most cases. This system aims to protect both the employee and employer, offering a quicker resolution to injury claims but limiting the potential for additional compensation through litigation.
Understanding this system's nuances is crucial. An injured worker must navigate the legal maze to access medical benefits, income replacement, and rehabilitation services. The Law Offices of T. Andrew Miller, LLC excels in interpreting these legal intricacies, advocating for clients' rights, and ensuring that the no-fault system works in their favor. Whether it's negotiating with insurance carriers or representing clients in front of the State Board of Workers' Compensation, the firm stands as a bulwark against the complexities of the legal process.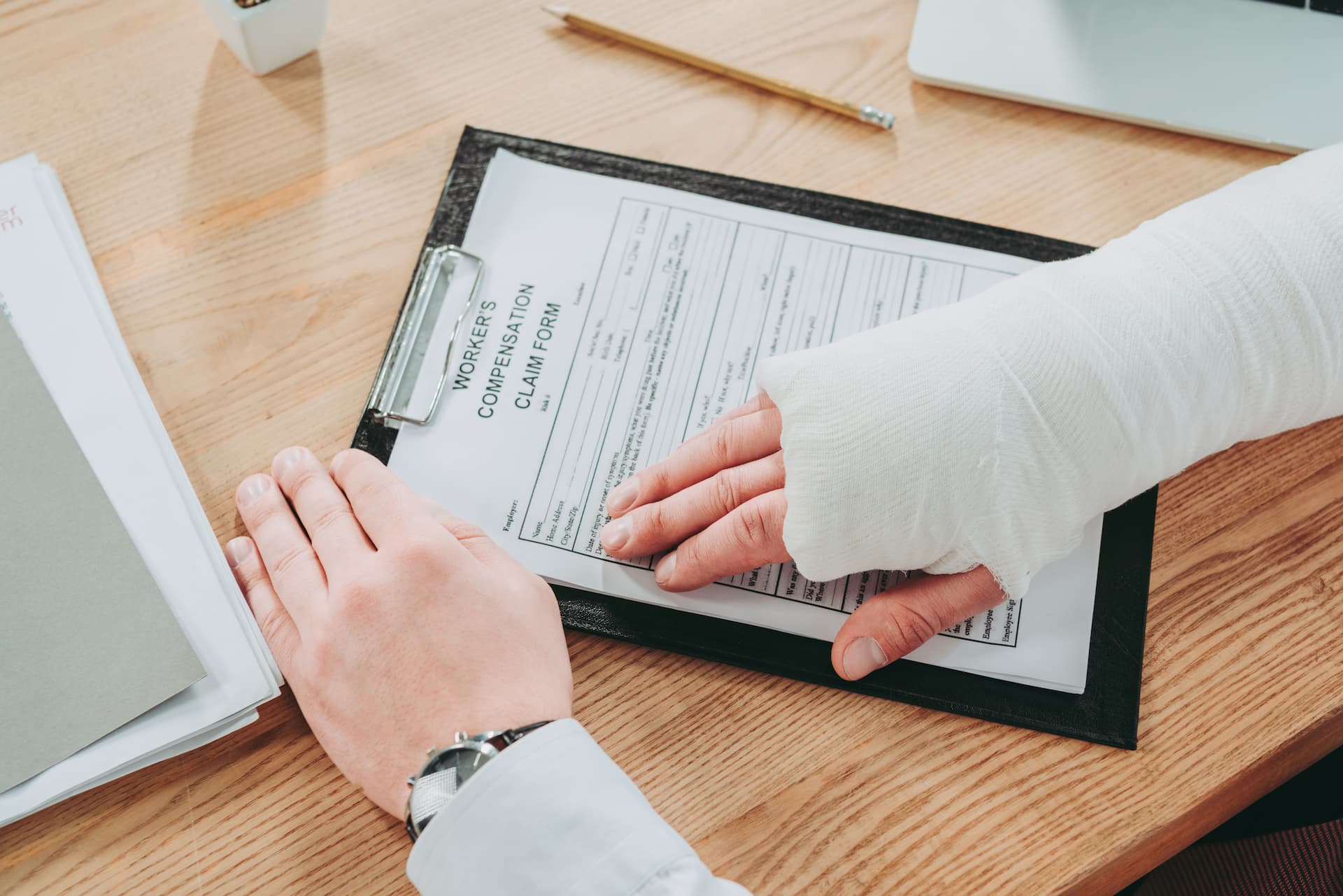 The Role of Expert Legal Guidance in Navigating Claims
The aftermath of an on-set injury can be chaotic. Immediate medical attention, reporting the injury to the employer, and starting the claims process are the first critical steps. However, the road to recovery is often fraught with administrative battles and complex paperwork. Disputes over the severity of injuries, the necessity of certain medical treatments, or the amount of compensation due can stall the process, causing frustration and financial strain.
This is where the seasoned guidance of a dedicated workers' compensation attorney becomes invaluable. Attorney Miller and his team can provide clarity and direction, ensuring that injured workers do not fall through the cracks of the legal system. From filing claims within statutory deadlines to appealing denied benefits, expert legal guidance can mean the difference between a well-managed recovery and a prolonged struggle.
Contact Us For A 100% Free Consultation
Attorney T. Andrew Miller can help you pursue the benefits you deserve. For a free consultation, call The Law Offices of T. Andrew Miller, LLC, in Atlanta at 678-605-9109. If you prefer, you may click here to make an appointment.